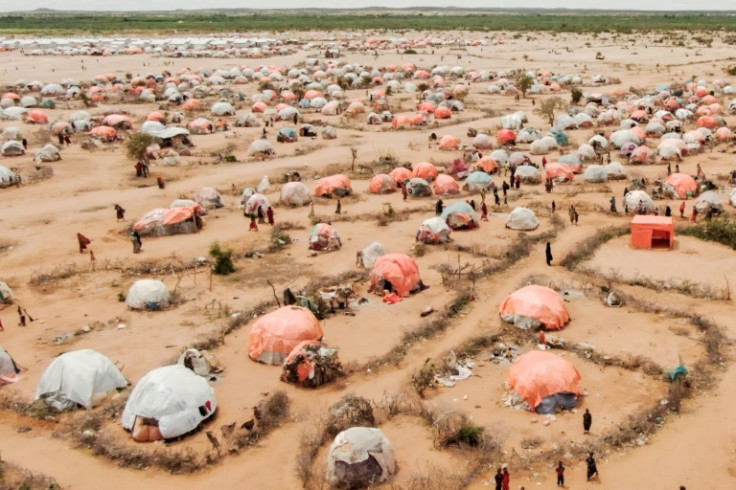 Today, the UK has pledged £142 million towards vital life-saving assistance in East Africa, to support vulnerable communities. The pledge, which comes one month after the acceded ceasefire was broken, includes £21.7 million for humanitarian assistance in Sudan.
Minister for Development and Africa Andrew Mitchell recalled that East Africa "faces one of the most devastating humanitarian crises in the world".
The UN estimates that nearly 72 million people require humanitarian aid across East Africa, due to the catastrophic effects of climate hazards and conflict.
The new UK funding will provide countries across East Africa, which includes Somalia, Ethiopia, and Kenya, with humanitarian aid for people facing the drastic impacts of drought, conflict, food shortages, and climate change.
The funding will also assist with supporting victims of gender-based violence, as well as supplying people in need with nutritional support, food, sustainable water supplies, and access to finance and basic services.
Following five seasons of rainfall, the Horn of Africa has experienced a drought unequalled to others, together with the collapse of livelihood services, children forced out of schools, and millions of displaced people.
The life-saving assistance to East Africa was announced by the Minister for Development and Africa, at the UN Horn of Africa pledging conference today.
Andrew Mitchell said: "The catastrophic drought over the last 2 years has brought unimaginable suffering and millions cannot access adequate water for drinking, cooking and cleaning."
"As we've sadly seen in Sudan, conflict across East Africa is tearing apart communities, with women and girls bearing the brunt of the violence," the Minister added.
For five years, the UK has been a committed donor to Sudan, contributing more than £250 million towards humanitarian aid.
A reported £48 million of the committed fund, will be put towards humanitarian aid in Somalia. People living in Somalia, have witnessed persistent food insecurities, widespread violence, as well as reoccurring droughts and floods since 1991, according to USAID.
The London School of Tropical Medicine estimates that, due to drought, around 43,000 deaths occurred in Somalia – half of which were children under 5 years old
In addition, £5.8 million will be put towards humanitarian aid in Kenya. The country, in Sub-Saharan Africa, is experiencing an economic and food crisis. Reports revealed that there are around 6 million people facing starvation.
£42 million will be put towards humanitarian aid in Ethiopia. More than 2.8 million people are displaced in Ethiopia, living with limited access to food, nutrition, and sanitation – according to the World Health Organisation (WHO).
Kenya, Ethiopia, and Somalia are currently victim to their worst drought in 40 years.
South Sudan and Sudan will each receive around £20 million towards humanitarian services. To achieve the pursuit of avenues that allow for safe and secure humanitarian access in Sudan, the UK is calling on the Sudanese Armed Forces (SAF) and the Rapid Support Forces (RSF) to uphold international humanitarian laws. These laws have been put in place to allow life-saving humanitarian access in Sudan.
£7 million will be donated to Uganda, the largest refugee-hosting country in Africa. People in Uganda are also experiencing a famine crisis, with more than one billion adolescent girls and women suffering from undernutrition, says UNICEF.
The Executive Director of UNICEF, Catherine Russell, said: "The global hunger crisis is pushing millions of mothers and their children into hunger and severe malnutrition."
The Foreign, Commonwealth and Development Office (FCDO) is set to hold a conference in July. At the conference, stakeholders will discuss ways to improve access to climate finance for vulnerable countries in need.
"Our funding could not come at a more critical moment, and it is clear that we must act now, and do all we can to save lives," the Minister for Development and Africa concluded.
This article is copyrighted by International Business Times, the business news leader