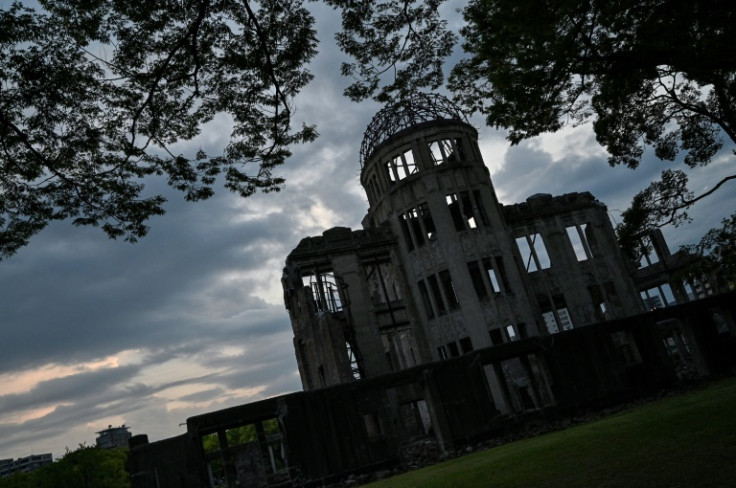 In the face of relentless inflationary pressures on businesses, it's often the little victories that keep us going. And now, the Department for Business and Trade (DBT) has taken a bold step to recognise the unsung heroes of the economy – the small and medium-sized enterprises (SMEs).
Teaming up with the Institute of Export & International Trade (IOE & IT), they have launched the inaugural Made in UK, Sold to the World Awards, an extraordinary program designed to celebrate and honour the global trading achievements of SMEs throughout the UK.
These groundbreaking awards highlight the indispensable contributions made by small businesses to the UK, showcasing how their exports sustain jobs, increase wages and contribute to the government's objective of expanding the economy. By putting the spotlight on these remarkable exporters, the Made in UK, Sold to the World Awards aim to inspire others to follow in their footsteps and embark on their own exporting journey.
The winners, as announced by the UK government, will receive widespread recognition across DBT platforms. Their export achievements will be showcased through personal profiles, digital badges and tangible certificates.
Adding to the celebration, a representative from DBT will personally visit each winner, offering congratulations and support. Also, the winners will be awarded a complimentary one-year business membership to the Institute of Export & International Trade (IOE&IT), providing them with valuable resources to further their global trading endeavours.
Secretary for Business and Trade, Kemi Badenoch, expressed her pride in the nation's British exporters. She emphasised that the awards serve as a powerful tool to acknowledge outstanding companies that have excelled in marketing UK-made goods on an international scale. Badenoch hopes that these success stories will inspire and motivate others to explore the possibilities of exporting and unlock their own potential.
The winning enterprises were carefully selected from seven different industries, representing a diverse range of sectors that thrive in the global marketplace. Consumer goods, education, agriculture, food and drink, creative, financial and professional services, digital and manufacturing all had their champions among the victors.
One such winner is ScotlandShop, which was recognised in the Consumer Award category for its exquisite made-to-order tartan clothing, textiles and home accents. Boasting impressive revenues of £2.4 million in 2022, the company has expanded its operations and now employs 20 individuals in the UK and two in the USA.
Another triumph comes from Little Moons, the beloved producer of vibrant ice cream treats encased in delectable "mochi" dough. Their products have become a staple in major UK supermarkets and are exported to 28 countries, including Australia, the Middle East and continental Europe.
In addition to these remarkable achievements, the awards also honoured cutting-edge technological products. Scanning Pens, winner of the education award, provides the market with the most advanced assistive reading technology, selling their pens in over 100 countries worldwide, from Australia to Europe and everywhere in between.
To further acknowledge exceptional exporting abilities and remarkable business success stories, three additional companies in each category received highly commended status. Many of these esteemed businesses are also DBT Export Champions, acting as advocates for the advantages of exporting and inspiring fellow UK companies to venture into foreign markets.
Reflecting on the judging process, Marco Forgione, Director-General of the Institute of Export & International Trade, expressed his pleasure at witnessing the extraordinary breadth of creativity, entrepreneurial energy, and phenomenal business achievements displayed by this year's competition. Selecting a single winner in each category proved to be an arduous task, a testament to the remarkable talent and tenacity exhibited by these exporters.
Forgione also emphasised that the awards serve as a testament to the positive impact of global commerce and the high value of British goods and services abroad. He highlighted that the winners' inventiveness ought to serve as a motivator for other British companies to look into international markets.
According to him: "We look forward to welcoming all the winners and highly commended businesses in this year's awards as members of the Institute of Export & International Trade."
He added that IOE&IT will keep collaborating closely with DBT to promote the outstanding job being done by British companies doing business abroad.
The Made in UK, Sold to the World Awards highlight the important roles played by small businesses in the UK economy and admit their global trading achievements. By recognising outstanding exporters and showcasing their success stories, these awards inspire other businesses to go beyond the country to international markets.
This is especially as Brad Sheer, COO of Stream, suggests businesses could "lose out" if they don't branch out and diversify, given that catering to an international market creates a more resilient company. The collaboration between DBT and IOE&IT strengthens the promotion of British companies doing business abroad and encourages further participation in global commerce.
This article is copyrighted by International Business Times, the business news leader