Gemma Strong

Princess Anne marks a very unusual anniversary – days before her grandson, Zara and Mike Tindall's son Lucas, celebrates his second birthday

Princess Anne is much loved by the British public for her no-nonsense, matter-of-fact approach.
The Princess – the hardest working member of the royal family – frequently delights onlookers with her witty retorts and down to earth remarks.
And that stoic trait was never more evident than on 20 March in 1974.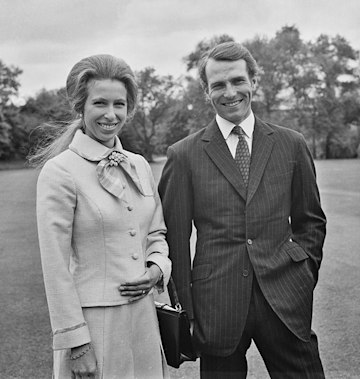 Princess Anne with her first husband, Mark Phillips
On that day, Anne and then-husband Mark Phillips were returning to Buckingham Palace from a charity event when a member of the public attempted to kidnap the Princess.
The couple's car was stopped in its tracks as Ian Ball, then 26, stopped his Ford Escort in front of them and pulled out a gun. Anne's personal police officer, James 'Jim' Beaton, exited the car to shield her and to try to disarm the man.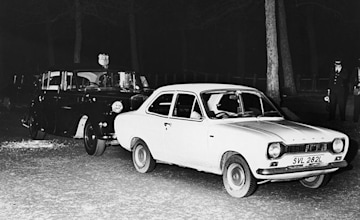 Ian Ball pulled in front of Anne's car in an attempt to kidnap her
However, his firearm jammed and he was shot by Ball, as was Anne's chauffeur, Alex Callender. Brian McConnell, a nearby tabloid journalist, also intervened, and was shot in the chest.
DON'T MISS: Princess Kate sparks confusion amongst royal fans with Mother's Day photos
WOW! Princess Kate spotted in fun new photo from James Middleton's wedding!
SEE: Prince Harry confused for father King Charles in poignant royal photo
Ian Ball then approached Anne's car and told her that he intended to kidnap her and hold her for ransom, which he claimed he intended to give to the National Health Service.
He told Anne to get out of the car, to which she replied, "Not bloody likely!"
Years after the event, the Princess spoke about the incident on BBC TV show Parkinson. You can watch her candid comments here…
Anne explained: "He opened the door, and we had sort of a discussion, about where or where not we were going to go…
"He said I had to go with him, can't remember why. I said I didn't think I wanted to go."
Jim – who ended up being shot three times – also later spoke about the incident telling the BBC: "I thought he was an irate motorist.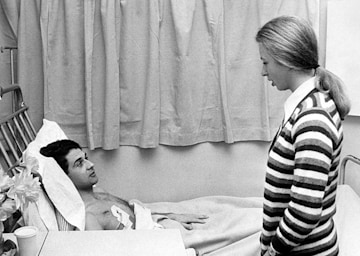 Anne pictured visiting Jim in hospital
"I got out of the front of the car and he shot at me. I had no time to think on anything really which was just as well because thinking isn't one of my specialities. I got level with the door and Ian Ball was speaking to Princess Anne, all I remember her saying is, 'Why do you want me?'"
Jim praised the Princess's "extremely good" actions, saying that she was "cool, calm and collected".
"When Princess Anne came to visit me in hospital we chatted away for a while," said Jim, who was awarded the George Cross for his bravery. "And she said thank you very much."
LISTEN: What Prince William and Kate are really like behind the scenes
Make sure you never miss a ROYAL story! Sign up to The Royal Explainer newsletter to receive your weekly dose of royal features and other exclusive content straight to your inbox.