Colchester Royal Grammar School, one of the UK's finest grammar schools, has onceagain courted debate after it was required to suspend a instructor for utilizing a mug illustrating the Prophet Muhammad.
The school had to suspend the instructor for declared Islamophobia after a photo of him holding a mug that had caricatures of Jesus Christ and the Prophet Muhammad was published on social media.
The Jesus figure was revealed to be stating "Hey," with the Prophet Muhammad reacting, "How ya doing?"
The Telegraph reports that the image was taken practically 2 weeks ago and appeared online justrecently. The drawing is thought to be the work of a British author who works under the pseudonym Muhammad Jones.
The webcomic narrates the lives and fictional discussions inbetween Jesus and Mo. The author has constantly rejected that the Mo character is based on Prophet Muhammad.
A Colchester Royal Grammar School spokesperson informed The Mirror: "We haveactually been informed an image hasactually been shared online of an private appearing to usage a cup that has an offensive image on it. At this time, we are looking into the matter."
"While we cannot remark on people, this will be evaluated in line with our policies and treatments and the proper robust action taken as essential," he included.
Colchester Royal Grammar School whose trainees make it to Oxbridge colleges every year, was earlier implicated of having a "toxic and common rape culture" by one of its previous trainees called Scarlett Mansfield.
It was likewise justrecently ranked the ninth-best selective school in the UK by the Sunday Times.
A caricature or any physical representation of Prophet Muhammad is thoughtabout extremely offensive and blasphemous by some Muslims and has led to comparable events in the past.
Batley Grammar School in Yorkshire had to momentarily suspend a instructor after he revealed a animation of the Prophet Muhammad in a class.
The Religious Studies instructor was required into hiding and the school had to resort to remote knowing after protesters collected at the school gates to need the instructor's resignation.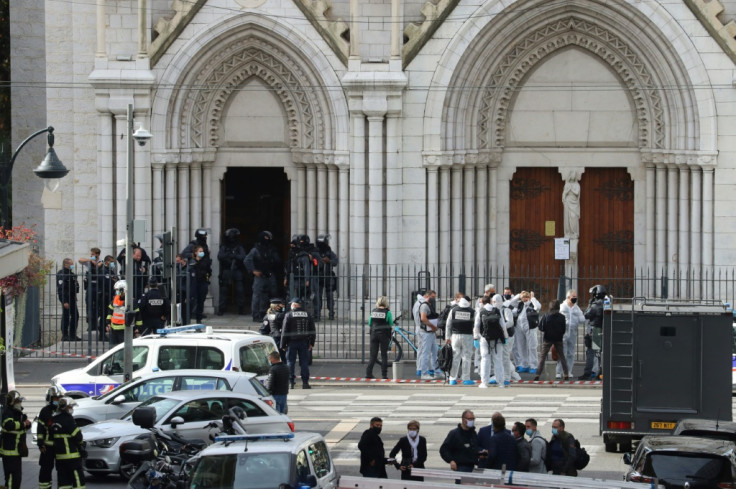 .